Zandra Rhodes is one of the world's most recognizable, distinguished and exciting fashion designers.
The original 'Princess of Punk' and a designer to the stars and royalty, Dame Zandra Rhodes is also the founder of the Fashion and Textile Museum and an inspirational educator. The new Zandra Rhodes range celebrates a fifty year career of bold patterns, rich colour and irrepressible style.
To see the full range of our branded products please click on the following link, Zandra Rhodes Products.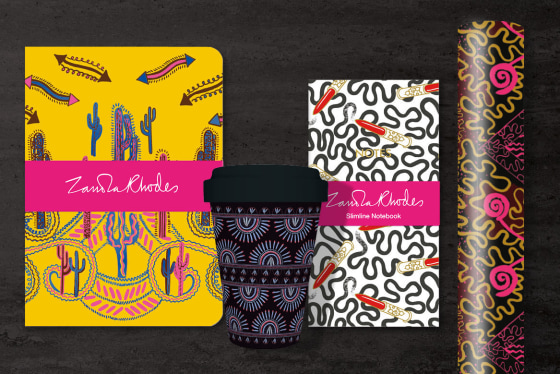 Signup Success
Thank you for registering for our newsletter.
Email not correct
Please provide valid email address
An Error Occured
---
Add More?
This product is already in your Cart. Do you want to add more?