Sarah Campbell is an internationally acclaimed textile designer.
Together with her late sister Susan Collier, she founded and ran a groundbreaking and renowned design partnership, creating iconic motifs for the industry's greatest names for more than 50 years. Love of pattern and colour and an inventive freshness are the hallmarks of her work. Sarah Campbell uniquely combines expertise, experience, originality and joy.
To see the full range of our branded products please click on the following link, Sarah Campbell products.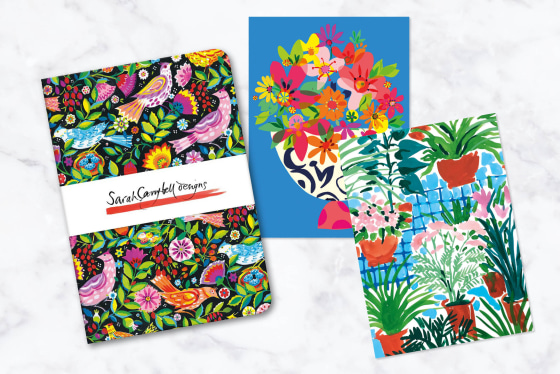 Signup Success
Thank you for registering for our newsletter.
Email not correct
Please provide valid email address
An Error Occured
---
Add More?
This product is already in your Cart. Do you want to add more?