The V&A is the world's leading museum of art and design.
Established in 1852, the V&A has educated and inspired the public, designers and manufacturers through its collections and exhibition programme. Today the collections, which span over 5,000 years of human creativity in virtually every medium and from many parts of the world, continue to intrigue, inspire and inform.
The V&A greetings card and gift stationery collection from Museums & Galleries is a continually evolving showcase of the Museum's diverse and expanding archives, and offers the ultimate decorative art range.
To see the full range of our branded products please click on the following link, V&A products.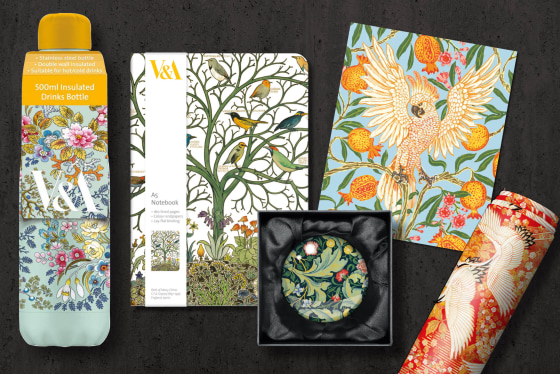 Signup Success
Thank you for registering for our newsletter.
Email not correct
Please provide valid email address
An Error Occured
---
Add More?
This product is already in your Cart. Do you want to add more?