MinaLima is a unique design studio founded by Miraphora Mina and Eduardo Lima, who met in 2001 working as the graphic designers of the Harry Potter and Fantastic Beasts films.
This collection of stationery features original illustrations from MinaLima's range of classic books which visually reinterpret beloved titles from children's literature.
To see the full range of MinaLima items please click on the following link, Minalima Range.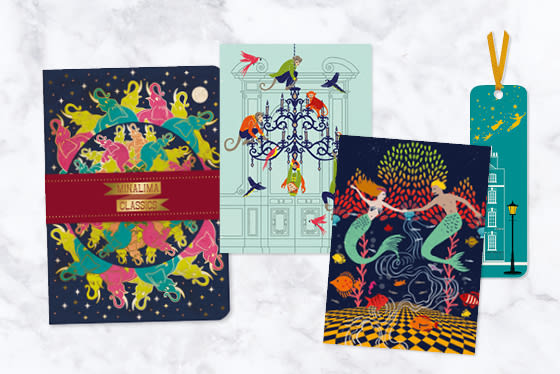 Signup Success
Thank you for registering for our newsletter.
Email not correct
Please provide valid email address
An Error Occured
---
Add More?
This product is already in your Cart. Do you want to add more?