Cressida Bell's work is well known for its vibrant and gloriously decorative nature.
As granddaughter of Vanessa Bell, the Bloomsbury Group painter Cressida draws on a uniquely British artistic heritage to forge her own distinctive and inimitable style.

From her London studio she produces a wide range of products including accessories for men and women and artefacts for the home. She also undertakes the production of many bespoke items from stationery and illustration to murals carpets and furnishing fabrics.

Museums & Galleries' exclusive Cressida Bell gift stationery range offers a mix of best-selling prints and new work from her continually expanding archive.

To see the full range of our branded products please click on the following link, Cressida Bell Products.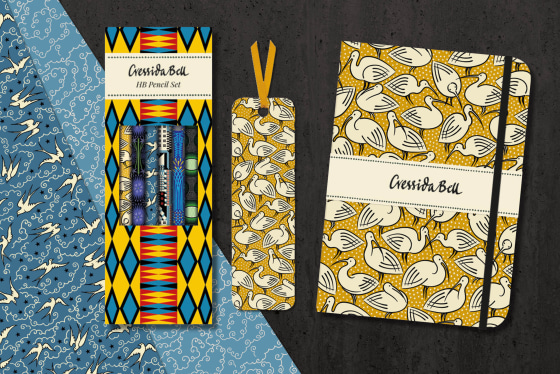 Signup Success
Thank you for registering for our newsletter.
Email not correct
Please provide valid email address
An Error Occured
---
Add More?
This product is already in your Cart. Do you want to add more?