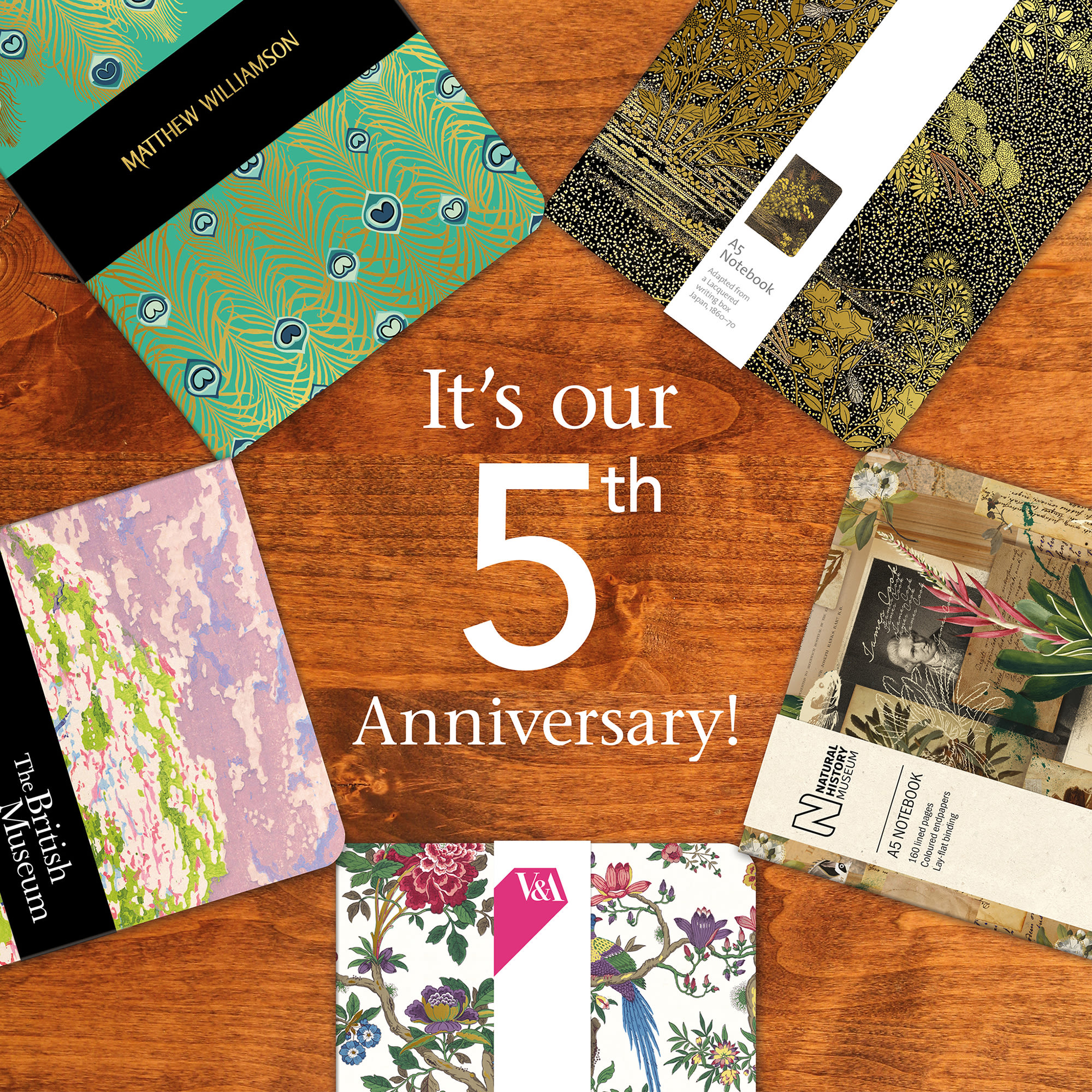 18/07/2018
Wow! Five years flies past when you are having fun! Five years ago today Museums & Galleries Ltd was reborn thanks to entrepreneurs Alan and Debbie Williams of Mint Publishing, who, recognising the potential of the company, bought it and invested their skills and financial resources in astutely developing product, beefing up production and distribution capabilities, and pursuing an ambitious marketing plan. Their vision has meant Museums & Galleries Ltd, originally founded in the 1980s, is flourishing like never before.
We are so proud at what we as a team have achieved together. Today M&G publishes cards and stationery for a significant number of some of the finest art, design and heritage brands there are: the V&A, British Museum, British Library, Natural History Museum, Transport for London, Matthew Williamson, Cressida Bell, and BBC Earth amongst others - and also great icons like Paddington Bear, Miffy, Roald Dahl, and Guess How Much I Love You.
Happy Birthday Museums & Galleries Ltd! Here's to a great future!